You've most likely seen them while scrolling through dog, family, and travel pictures on Instagram. It's the business side of Instagram that allows eCommerce stores to sell products directly through the popular social platform. We're talking about Instagram shoppable posts.
In this post, you'll learn a little bit more about how these posts work, as well as how to set up Instagram shoppable posts and use them with WooCommerce.
Learn how to use @Instagram shoppable posts with @WooCommerce 🛒
What are Instagram shoppable posts? How do they work?
These types of posts look similar to most other things on Instagram, except that a shopping bag icon appears in the upper right-hand corner when you view a company's gallery.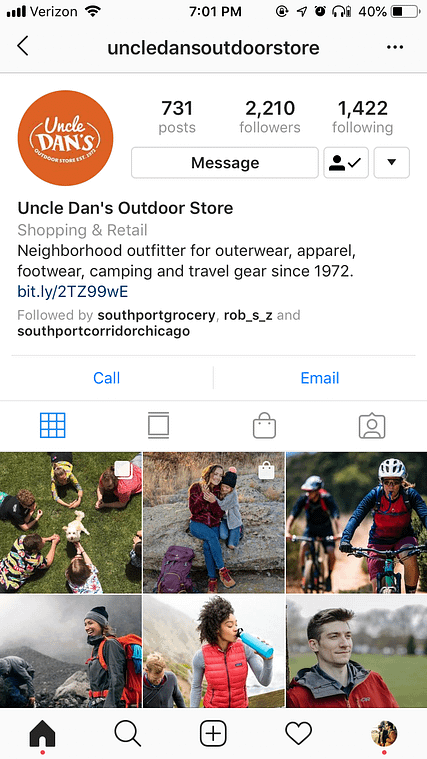 Then, little dots show up and ask you to click and view the product being showcased in the image.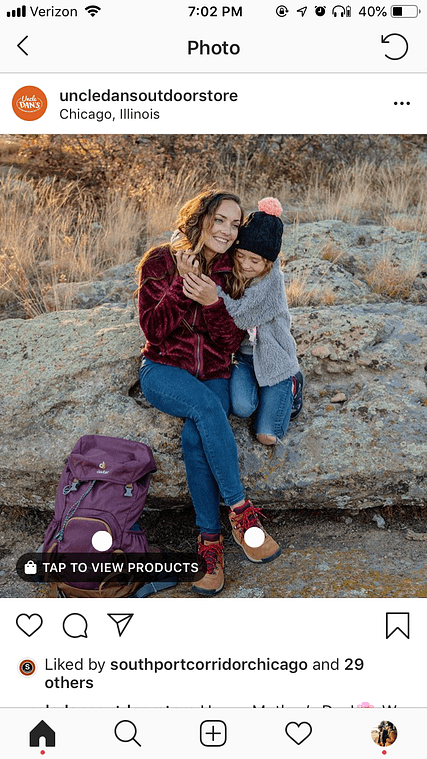 If you do so, you get to see product information and links to those items in the image.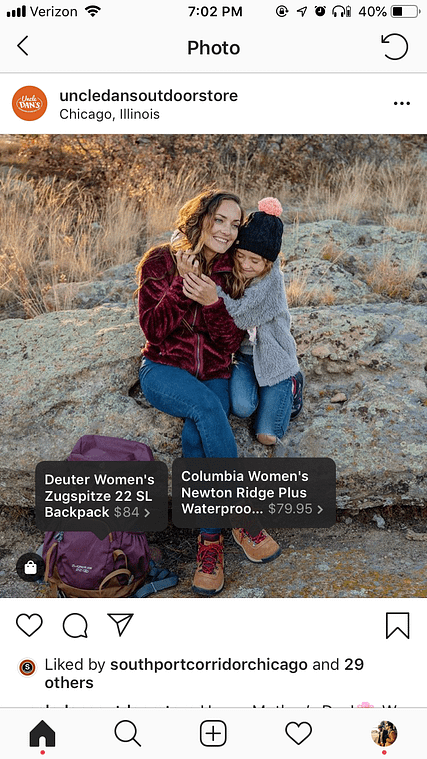 Let's say I really like the pair of shoes in that picture and would like to buy them for my girlfriend. In that case, Instagram shoppable posts let me see a full product page — then I can click through to purchase the item on the company's website.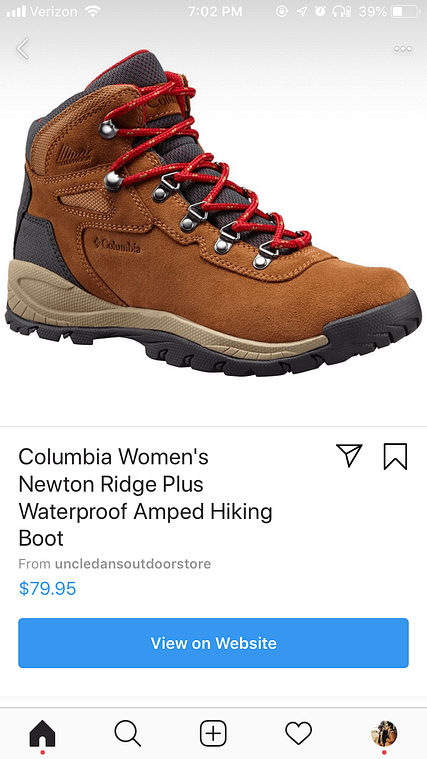 The idea is to capitalize on the fact that people like to browse through and purchase items on social media. If you're running an online store, the Instagram shoppable posts feature is not only free but possibly a great revenue source.
Eligibility requirements for Instagram shoppable posts
As with many social networks, you'll have to adhere to some rules. Shoppable posts are no different.
To be eligible for the Shopping on Instagram feature, you need an Instagram business account. This requires approval, and certain countries are currently excluded.
You must abide by the Instagram commerce policies and merchant agreement.
You need to have a Facebook page.
You need an Instagram Business page.
You can only sell physical goods on Instagram.
You must make a Facebook catalog and link it to Instagram.
There are also plenty of other rules in the commerce policies and merchant agreement. For instance, I found out in a test run that Instagram doesn't allow shoppable posts if your Instagram page doesn't have much activity. Having said that, most businesses should have no problem configuring shoppable posts if you have a running store, Facebook page, and Instagram Business account.
How to enable Instagram shoppable posts for WooCommerce
We're assuming that your WooCommerce store is already configured and stocked with some physical items (you can't sell digital items through Instagram shoppable posts). If you'd like assistance setting up WooCommerce, view our guide on it here. WooCommerce also has a setup wizard after you install it on WordPress.
1. Make a Facebook page and launch a catalog
Facebook is required in order to sell on Instagram, so you need to either generate a Facebook page or make sure your current one is ready to launch.
Click here to create a Facebook page.
Walk through the steps provided by Facebook. You have the option to completely skip your page setup, but we recommend filling in everything such as the profile picture, business description, and hours if you also run a physical store. Your Facebook store appears a lot less reputable when it's not completed.
Once the page is ready, go to the Facebook Catalog Manager page.
Click on the Create Catalog button.
We'll assume your business is eCommerce, but feel free to select a different type of business if you'd like.
Click the Next button.
The next page reveals an option to upload your product info manually. But we're more interested in linking a WooCommerce site. Click on the button that reads Connect E-Commerce Platform:
Scroll down to click on the WooCommerce logo. Make sure you also have the right owner of the catalog selected.
Click on the Finish Set-up button.
2. Connect your WooCommerce account
The Facebook Pixel Extension is a required upload into your WooCommerce account. This links the two accounts and makes product syncing possible.
Click on the Download button to get your Facebook Pixel Extension. Select the Continue button when completed.
Facebook provides a short tutorial on what to do next.
You're just uploading a plugin, so go to Plugins > Add New in your WordPress dashboard. Then, upload and install the plugin you recently downloaded from Facebook.
3. Add products to your new catalog
Go back to the Catalog Manager you started at before in the Facebook interface.
Click on the catalog you'd like to use.
Add products manually by clicking on the button to the right.
Alternatively, you could download and install the Facebook WooCommerce extension to add a larger collection of products.
4. Get an approved Instagram Business profile
Open the Instagram mobile app. If you don't have an account, create one by completing the following steps:
Click on the Sign Up button.
Type in your email address or use your Facebook account to register.
Once in Instagram, go to Settings > Switch to Business Profile.
After that, you're able to fill in business profile information like your address and phone number.
Note: If you already have a personal Instagram account, feel free to convert that to a business account. It's the same process as the third step above — go to Settings > Switch to Business Account.
5. Connect Facebook and Instagram
The Instagram Business profile needs to be linked to your Facebook catalog. How do we go about doing this?
Since the Facebook Catalog has already been created, go to that catalog.
Select the Settings tab.
Scroll down to locate the area that asks you to connect Instagram Business profiles. Click Manage Profiles.
This is where a list of your connected Instagram accounts comes up. If your page is already on the list, try to link the two accounts. If not, log in to your Instagram Business page.
In the event of the Instagram page not yet being a Business profile, you'll see the following message. Make sure to walk through those steps.
In the event that your account isn't eligible for Instagram shoppable posts, you'll see an error and the reason for the problem. For instance, this first account I tried to link doesn't have enough activity on the page.
If all goes well, Instagram should approve your request within the day.
Then, you'll receive a push notification that says "You have been approved to tag products."
6. Activate product tagging in Instagram
Although Facebook and Instagram and WooCommerce are now all connected, you still need to let Instagram now that you want to tag products (or activate Instagram shoppable posts).
After you get the approval push notification, click on it to go to your profile.
Find the message on your page that looks like the screenshot below. Click on the Get Started button.
This brings you to the Shopping section in Instagram. You can also navigate to this page yourself.
Select the Products option and choose the catalog you would like to link. Click on the Done button once complete.
How to tag your products
Now the fun part! It's time to tag your products in whatever images you plan on posting.
Begin the process by creating a regular Instagram post like you normally would. If you've never done this before, click on the "+" button in the bottom middle of your screen.
Find the picture you like in your library or take a photo right in your Instagram app.
Once you have the photo, click Next, then choose a filter if you'd like to add one. Click Next again.
This page is where you decide on the Instagram shoppable posts. You can write a caption and tag some people, but right under that, you'll see a new button listed as Tag Products. Click on that to reveal a list of items in your catalog. Choose the items that make the most sense for the image — and make sure the tags are in the right locations on the image.
After finding the product, choose a place on the image to tag. Click on that spot, then hit Done.
You can drag to move the tag or even tap it to completely remove it from the image.
Once the photo is posted, it will have the wonderful Instagram shoppable posts feature we've learned to love.
Tip: You may have noticed that some of your favorite brands have "Shop" tabs with all of their listings organized into one section. This only appears after you've listed at least nine Instagram shoppable posts.
Are you ready to start creating Instagram shoppable posts?
The main part of this tutorial that gets a little tricky is making a Facebook Business account and linking that catalog to your Instagram account. You may find that it ends up connecting to your personal account and not your business account, or maybe you have no experience with the confusing Facebook Ads interface.
Whatever happens, walk through these steps one-by-one and I'm sure you'll eventually find just how easy it is to manage and share Instagram shoppable posts.
Other useful guides: